ZL2 Fly Screens for Bi-Fold Doors Perth
ZL2 Fly Screens for Bi-Fold Doors Perth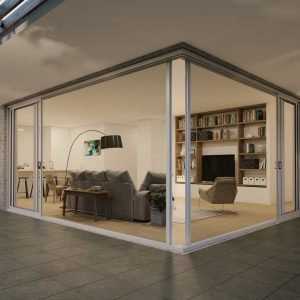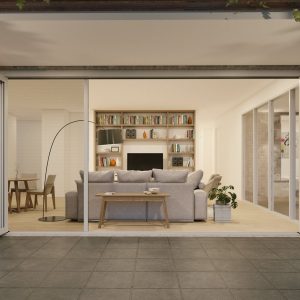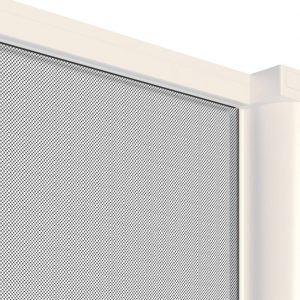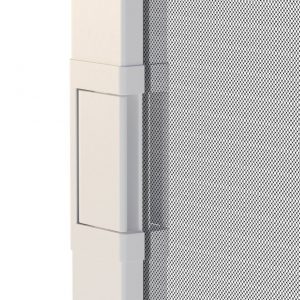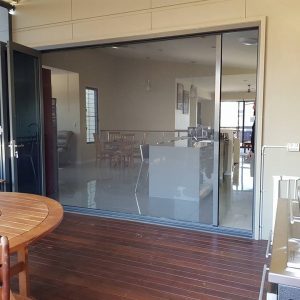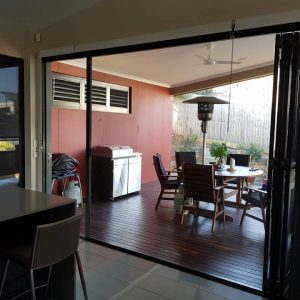 Bi-folding doors have quickly grown in popularity due to their versatility and ability to give an unobstructed view of your residence. These doors generally open up onto patios, balconies, and alfresco living areas. Our new ZL2 Fly screen can span up to 6.5m wide in a single and 13m wide in a double
You and your family will enjoy increased outdoor entertainment areas
The once ordinary room will be transformed into an inviting, airy room with a gateway to your garden and beyond, allowing you and your family to feel more comfortable. Impress your guests with an elegant and welcoming entertaining area.
Leading Supplier of Fly Screens for Bi-Fold Doors
Our product is locally manufactured in Perth, WA. Our company is well aware that no two installations are the same and that our customers have different requirements and budgets. All units are specifically designed to suit your bi-fold doors whether they are folded in or out. The screens can also be split into various configurations.
Mesh Options
We aim to provide more choices and flexibility to all our customers. Our products come with different mesh options to suit your needs. Mesh can be selected from the following options to fit your requirements:
Paw Mesh with special strength 20 times stronger than standard mesh
Fiberglass Mesh with high quality smaller weave to keep out even the smallest insects
 Powder Coated To Match Your Doors
Comprehensive colour range to match your home interior design
5 year warranty (excluding the mesh) for complete peace of mind
Add a stylish touch and improve your home lifestyle today by clicking here for an obligation-free measure and quote. We are happy to answer your questions and provide a solution that meets individual requirements.
Why Choose Us?
Freedom Retractable Screens is a leading supplier of commercial and residential fly screens. We are serious about providing quality products with absolutely no compromises. Our goal is to continue our growth and become the most trusted and accepted insect screens provider in Australia and overseas.
All our products are produced in Perth, Western Australia and distributed to most country areas through our 13 stores Australia wide. Call us today on 9242 7436 and get more information from your nearest service agent.
Click Here To Download The ZL2 Screens Brochure
Contact Fly Screens Perth
Please leave any details below and we will get in touch with you as soon as we can!