Brake Systems for Quality Insect Protection Screens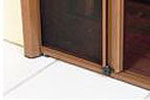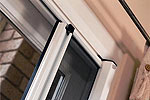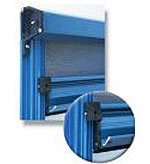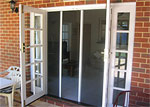 The warmer months are the perfect chance to enjoy outdoor entertainment areas. The bad news is that these months typically attract annoying flies and other insects. Using insects repellent or pesticide could be an option but using strong chemical products could leave harmful residue in your home.
Flies are also notorious germ carriers. House flies carry germs on their bodies which can then transfer to your food or other touched surfaces. The best approach is to take preventative measures by ensuring these pests cannot enter your home.
Protect yourself and your family with a fly screen from Freedom Retractable Screens. Our screens are fully customisable and can be tailored to suit individual requirements without compromising the aesthetics of your property.
One thing to keep in mind when choosing a good fly screen is you have to get one that will be strong and durable enough to protect your residence from flies for years to come. It will also have to be one that does not compromise the look of your house.
Installation should be straightforward with a discreet look that blends nicely with the design of your doorway. Other functions that make them more efficient to use should be considered as well.
We offer quality fly screens in Perth with a special freedom brake no-latches-required braking system that enables it to stop in any position. This braking system locks the screen in any position, stopping it from pulling back uncontrollably into the housing even if accidentally bumped or released.
This patented brake system makes our products vastly superior to other products in the same category across Perth and Western Australia area. Using our products is safer as the handle will not spring back catching fingers between the handle and the housing.
The screen door is unlocked by simply twisting the handle (no locks or latches required) and is automatically locked in place as you release the handle.
The braking system employed makes a great difference when screening large openings as it does not have to be opened fully to pass through and you don't have to hold it in the position while it is partially opened. The brake system is certainly an absolute necessity in a spring loaded retractable fly screen.
All our products are made to the highest standards with a strong focus on functionality to make them last long. We stand behind our products which is why we offer a 5 year component warranty n case of accidental damage for all our products. Service and parts are always conveniently available from our nationwide network of distributors.
Contact us today for a free measure and quote.
Why Choose Us?
Freedom Retractable Screens is a widely established company providing quality solutions for residential and commercial properties. With over a decade of experience, we are confident we can provide you with a solution that fits all individual requirements. We have 13 stores nationwide.
Choose us if you value innovation, quality, and customer satisfaction just like we do. With all these in mind, we aim to steadily grow to become the best insect screens provider in Australia and overseas.
Choose us if you love to support locally manufactured products. We manufacture our products in Perth, Western Australia and distribute them to most country areas. Call us today on 9242 7436 and speak to your nearest service agent and get all answers you need.
Contact Fly Screens Perth
Please leave any details below and we will get in touch with you as soon as we can!